We want to list the websites of all FSPA members.
If yours isn't here, please send it to us, with a brief description. We rely on information sent to us by members, so if you see errors or omissions, please let us know.


WEBSITES OF INDIVIDUAL MEMBERS



Caves of Shang-ti:
Larry Gross's weblog includes his poetry and comments.


Cheri Herald's Weblog:
A comfortable site filled with Cheri's poetry and observations.


Cheri's Poetry:
Cheri Herald's webpages with more of her fine poetry.


Elissa Malcohn:
Includes Elissa's extensive resume; samples of poetry, prose, art work and music; a collaborative writing exercise; writing/editing resource links; and more.


Esther Marie's World.
Esther Latz's homepage, where you will find lots of poetry, recipes and other hints about enjoying your world.


Jillterry.com
Jill Terry's poetry, a daily web blog, a page where you can buy her books, and much more.


Loretta C. Rogers Books:
Loretta's site features her short and long fiction, including an excerpt from her first historical western novel The Twisted Trail, to be published by Avalon Books in 2008.


Lorraine Geiger:
Lorraine's extensive site at Authors Den includes many of her poems, photo, bio, info on ordering her books, and other good stuff. Nice pages!


Lorraine Geiger:
Lorraine's Featured Poet page at Write On Magazine displays her photo, bio, and a selection of her poetry.


Sharon Dunn:
Sharon's Featured Poet page on the Write On Magazine site includes poetry, art work, her photo and biography.


theWORDshop: The FSPA pages are maintained by Larry Gross. This is his homepage.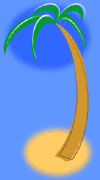 MEETINGS AND WEBSITES OF LOCAL CHAPTERS


Emerald Coast Poets. We have no information for this Panama City chapter. Help!

First Coast Poets Society: meets in Jacksonville on the fourth Monday of each month at the Atlanta Bread Company.

First Florida Poets of Sanford meets the first Wednesday of each month at 10:00 a.m. in the M&M Deli on Route 15A in DeLand. We know of no website for the group.

Gingerbread Poets of Dunnellon meets on the second Friday of each month at Citrus Springs Library. We know of no website for the group.

Live Poets Society of Daytona Beach meets on the first Tuesday of each month at the Main Campus of Daytona Beach Community College, in Bldg. 150, generally in Room 107. We know of no website for the group.

Miami Poets meets in Miami, but we have no further information. We know of no website for the group.

New River Poets meets in Zephyrhills. We know of no website for the group.

Poetry Ocala. We have no information for this Ocala chapter. Help!

Space Coast Poetry Club meets on the 4th Monday of each month at the Brevard Central Library, Forrest Avenue in Cocoa, with the exception of June and July. Time: 1:30-4:00 p.m.

Sunshine Poets is a very active group in the Crystal River area.


Tomoka Poets of Ormond Beach meets the second Wednesday of each month, 5:00 p.m., at the Ormond Beach Library. It also holds an Open Mic event on the last Monday of each month, 7:00-9:00 p.m., at Piggotte Center, 504 Big Tree Rd., South Daytona. We know of no website for the group.


Our latest feature: Meet Our Poets Sit back and enjoy the poetry of FSPA members.